With Mitt Romney poised to win the 2012 GOP nomination for president during the current ski season, it seems timely to have a peek at his ski house. According to the
Huffington Post
it was on the market a couple of years ago, so by now it is presumably his former ski house. Nonetheless, it is something to behold!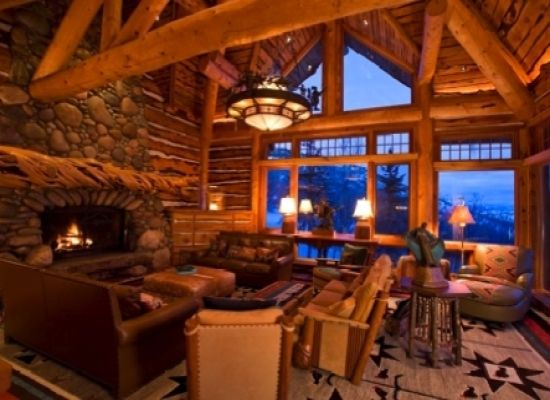 This spectacular 9,500 sq. ft. multi-level log mansion is situated slope-side in Deer Valley, Utah. That this house is located in Utah means it is in
the
place for powder skiing...and presumably for Mitt Romney the fact that it is right around the bend from the Salt Lake City center of the Mormon Church, is probably equally important.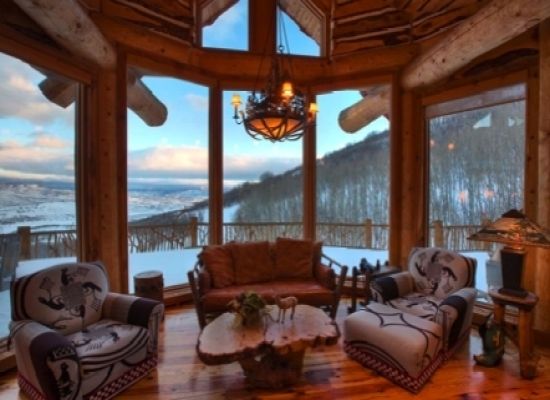 Maybe it takes a house that is the size of a village to handle those international (Olympic) Games...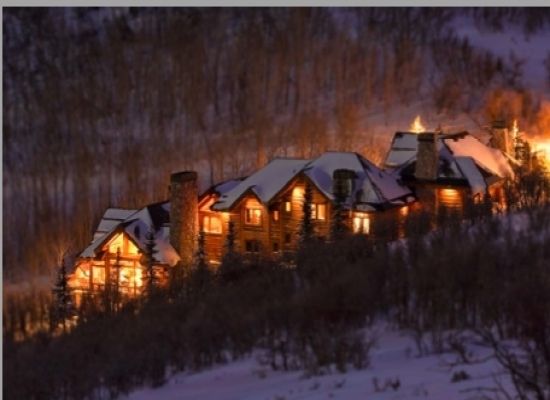 ...but this image of his sprawling ski house, drenched in shiny, golden light came to mind when I heard Mitt Romney's recent references to the Ronald Reagan "shining city upon a hill" speech. (Sorry, I guess it's the "politics of envy"...but, what skier wouldn't be envious of the owner of this spectacular ski house?).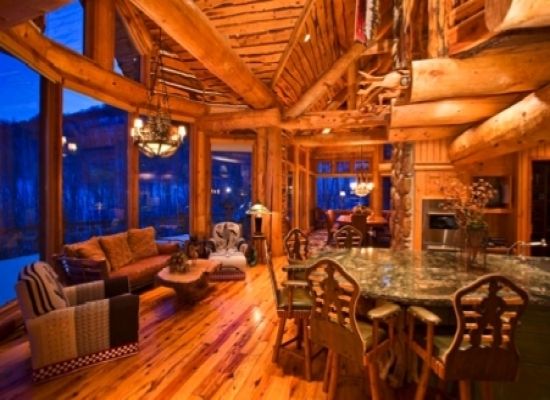 This home is so beautiful that I can hardly imagine skiers returning here after a few runs, with those big clumps of packed powder falling out of their icy boots. But I'll assume that there really are actual skiers in there, and that those beautiful floors really do catch the occasional snow clumps...maybe.
Top Celebrity Homes
has even more on this luxurious ski house (in case you want to drool a little more). Check out its rocky mountain bathroom:
(I see no evidence of any car elevators at this house...but I guess one could be added at any time).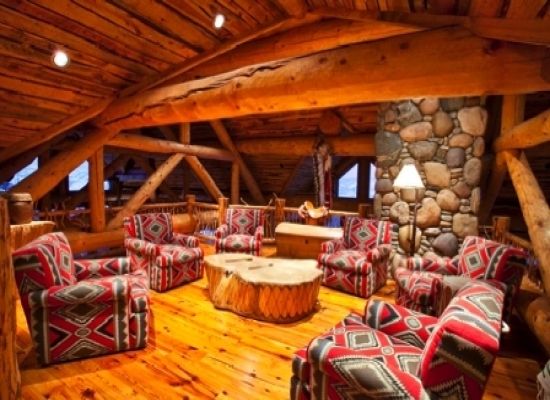 With its spectacular massive logs, huge stone fireplaces, detailed stone work, gleaming hardwoods, granite surfaces, towering picture windows, gorgeous views, impeccable western decor and more, Mitt Romney's Deer Valley ski lodge is the
Ski House of the Day
. It is absolutely magnificent!
Update: Mitt Romney's New Ski House - On the Trail: Success or Last Chance?